Haunted Halloween Extravaganza
at Mineral Springs Hotel
Saturday, October 29, 2022
Join Riverside Iowa Paranormal for a Haunted Halloween Extravaganza at the Mineral Springs Hotel, in Alton, Illinois, on Saturday, October 29th. That's right this is your chance to spend Halloween weekend investigating the most haunted location in the most haunted small town in the U.S……Mineral Springs Hotel!!!
The once elegant Mineral Springs Hotel has a history that is filled with tragedy, murder, suicide and both natural and accidental deaths.
In 1909 pork butchers August and Herman Luer planned on opening an ice storage plant at the location. However while building the storage plant, they discovered a natural spring. Because the water had a strong smell they had it tested by a chemist. The chemist consulted determined it had "healing properties" and recommended building a spa rather than ice storage plant. (The water actually had a high sulfur content)
In 1913 construction on the hotel began, which opened in 1914. The hotel was very luxurious containing 5 floors, marble staircases, artistic glass, and custom floors. The most impressive feature was the pools. It was said one of the hotel pools was the largest pool in the state of Illinois.
Once word got out about the "healing water" it was bottled in the lower level of the building and over 100 bottles of this water were sold per day to 12 different states.
In the 1960's the number of guests diminished due to the deteriorating condition of the hotel. This resulted in rooms previously being rented out for overnight guests being rented to transients on a weekly and monthly basis.
In 1971 the hotel closed and has had several renovations. In 1978 Roger Schubert restored the hotel into a shopping mall. It also served as an antique mall, apartments, even a torture museum.
Now, the hotel is the home of numerous spirits. Join us at a location featured on Ghost Adventures as we investigate all 5 floors, both pools, and work to uncover information about the "Jasmine Lady."
We have 2 ticked options available for this epic event
General Admission
Investigate Mineral Springs Hotel from 8:00 p.m. – 2:00 a.m.
Doors open at 7:30 p.m.
VIP Admission
Early access to Mineral Springs Hotel. Doors will open at 6 p.m.
Tour the Hotel with the Riverside Iowa Paranormal Team
Investigation begins at 8:00 p.m. with access to the entire hotel until 7:00 a.m.
Be sure to bring your sleeping bag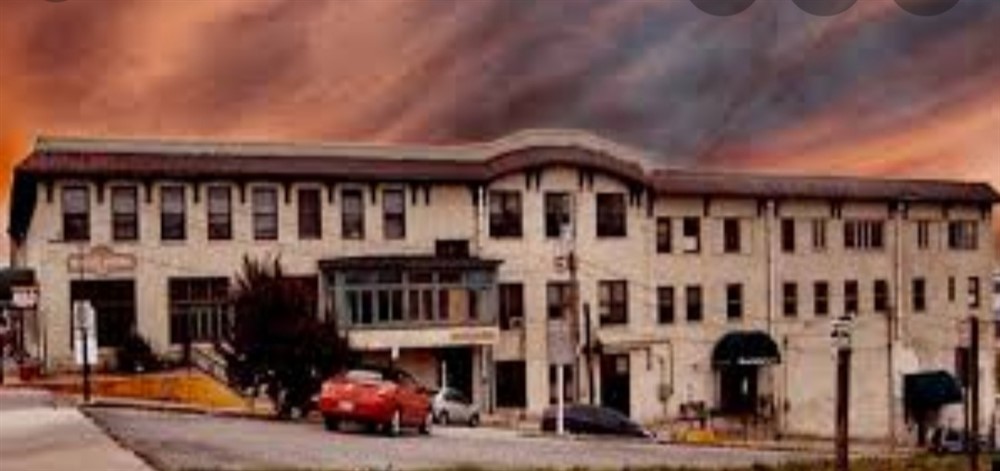 All Tickets Sales are final. Due to this, consider purchasing the "Event Cancellation Policy" offered at check-out. Please review its policies and restriction before purchasing.
Ghost hunting should be handled with maturity, respect, and seriousness. Zero Tolerance for alcohol/drug consumption right prior, during or after the event; Not Liable for injury before, during or after the event. Under 18? Please ask the Event manager before purchasing.
Events are subject to change, as a result of uncontrollable circumstances. This includes location, talent and time/date. When this occurs you will be given an opportunity to keep the updated ticket (including new date/time). If this is an inconvenient change, you will be given full credit for another one of our events (specific to the event managers, not of all Thriller Events).
Absolutely no refunds will be applied.
By purchasing ticket(s) to this event, it confirms you have read, understand and accept these conditions and rules.
Thank you for your engagement!