LOCKDOWN AT EDINBURGH MANOR
SATURDAY, AUGUST 27, 2022
Join Riverside Iowa Paranormal for a Lockdown at one of the most haunted locations in the state of Iowa….Edinburgh Manor. You've seen it on several shows including: Destination Fear and Ghost Adventures, now you have the opportunity to spend the night at Edinburgh Manor!
Edinburgh Manor located in Scotch Grove, Iowa, opened in the 1800's as a "poor farm." It is believed that almost a hundred workers died on the grounds and were buried in an eerie cemetery on the property. The poor farm was closed down, and a mental institution, that we know today as Edinburgh Manor, was built on the property in the early 1900s. During its decades in operation an undocumented number of deaths occurred on the property. Regarded by many as the most haunted place in the state, it was a place of darkness, fear, and hopelessness, for all who entered, and the echo of this torrid past still lingers to this day.
Join us as we pay a visit to the notorious "Joker" and the other residents that call Edinburgh home. Do you have what it takes to roam the menacing and horrifyingly haunted hallways of this one-time mental asylum?
We have 2 ticked options available for this epic event
General Admission
Investigate Edinburgh Manor from 8:00 p.m. – 2:00 a.m.
Doors open at 7:30 p.m.
VIP Admission
Early access to Edinburgh Manor. Doors will open at 6 p.m.
Tour the manor with the Riverside Iowa Paranormal Team
Investigation begins at 8:00 p.m. with access to the entire manor until 7:00 a.m.
Be sure to bring your sleeping bag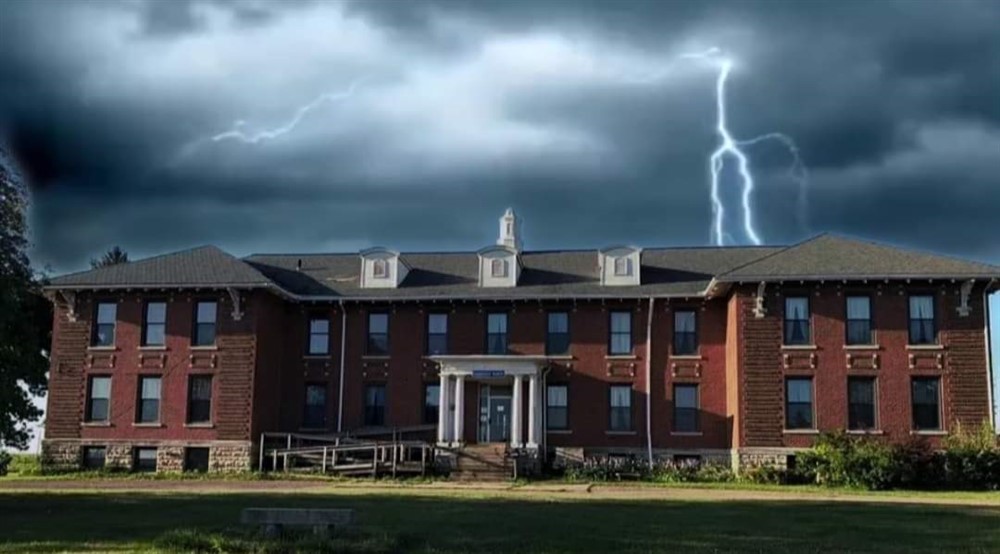 All Tickets Sales are final. Due to this, consider purchasing the "Event Cancellation Policy" offered at check-out. Please review its policies and restriction before purchasing.
Ghost hunting should be handled with maturity, respect, and seriousness. Zero Tolerance for alcohol/drug consumption right prior, during or after the event; Not Liable for injury before, during or after the event. Under 18? Please ask the Event manager before purchasing.
Events are subject to change, as a result of uncontrollable circumstances. This includes location, talent and time/date. When this occurs you will be given an opportunity to keep the updated ticket (including new date/time). If this is an inconvenient change, you will be given full credit for another one of our events (specific to the event managers, not of all Thriller Events).
Absolutely no refunds will be applied.
By purchasing ticket(s) to this event, it confirms you have read, understand and accept these conditions and rules.
Thank you for your engagement!